Our

Mission
To offer the very best in residential and commercial Inspection services by identifying the condition of the property and building's systems and components, required repairs, improvements, maintenance as well as highlighting its special features & characteristics.
My Promise to you . . .
Choosing the right home inspector can be difficult. Unlike most professionals you will most likely not get to meet me until after you hire me. Furthermore, different inspectors have varying methods, and yes, different pricing. One thing for sure is that a good quality home inspection requires a lot of work. Ultimately a thorough inspection depends heavily on the individual inspector's effort. If you honor me by permitting me to inspect your new home, I guarantee to give you my very best effort. This I promise to you . . .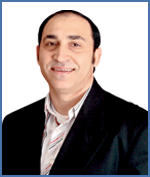 Scope of the Inspection
A home inspection is an objective visual examination of the physical structure and systems of a home, from the roof to the foundation. The standard home inspector's report will include an evaluation of the condition of the :
Central Air Conditioning System

Heating System

Interior Plumbing system

Visible Structure

Electrical System

Walls, Ceilings, Floors, Windows and Doors

Foundation / Basement

Interior / Exterior
Having a home inspected is like giving it a physical check-up. If problems or symptoms are found, the inspector will refer you to the appropriate specialist or trades person for further evaluation.
The purchase of a home is probably the largest single investment you will ever make. You should learn as much as you can about the condition of the property and the need for any major repairs before you buy, so that you can minimize unpleasant surprises and difficulties afterwards.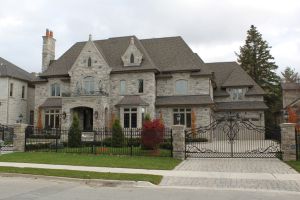 Of course, a home inspection will also point out the positive aspects of a home, as well as the maintenance that will be necessary to keep it in good shape. After the inspection, you will have a much clearer understanding of the property you are about to purchase, and will be able to make a confident buying decision.
If you have owned your home for a long time, a home inspection can identify problems in the making and recommend preventive measures which might avoid costly future repairs. In addition, home sellers may opt for having an inspection prior to placing the home on the market to gain a better understanding of conditions which the buyer's inspector may point out. This provides an opportunity to make repairs that will put the house in better selling condition.
Special Inspections Features

Your own detailed and comprehensive HomeReport™ binder (approx. 200 pages).


No other reporting system helps convey the inspectors findings better! Inside HomeReport you'll find detailed report sheets including a "Big Picture" page, professional system drawings and easy to understand supportive text. There is even budgeting and maintenance information and much more. You will see the value in HomeReport™ and appreciate the thoroughness and attention to detail.
• Digital camera used in home inspections – we show our clients the roof and attic areas through use of the digital camera.
• Free telephone consultations before and after the inspection
                                                Call or Email Us Today to Schedule Your Inspection!
                                                                                 905-231-9882
                                                                           info@qualityspec.ca
                                                                                                               We Accept: